New Member
City Planner (S3)
This is my entry for last month. It's up on Nexus. And part of the contest.
Being new here I noticed the others had posted some info for theirs here.
So here is mine.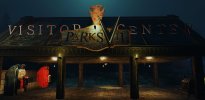 ParksVil - A Place You Can Call Home.
The National Park Visitor Center's - ParksVil, once fully developed, has a large variety of goods and services with plenty of space for growth.
It includes, a gift shop, a cafeteria, a bar and restaurant with patio and much more. Come for a visit, you'll be glad you did.
29 Plots and still has space to grow.
Find it on Nexus:
https://www.nexusmods.com/fallout4/mods/51009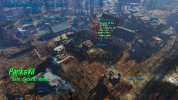 Please enjoy.