Hi all,
I am playing with a custom race (Nanakochan to be specific), and i am stuck at the Headless Gunman quest because enslavement using slaver's collar does not work for custom race NPCs so I can't enslave a gunner for the quest.
For now I have managed to make changes to kgConq_Enslave (in the "Perk" catergory) so that I can press the "Enslave" button while stealthing behind an NPC to force the slaver's collar on them, problem is, there's no pop up to assign the enslaved NPC to a settlement. What can I do to solve this issue?
The edit i have made here: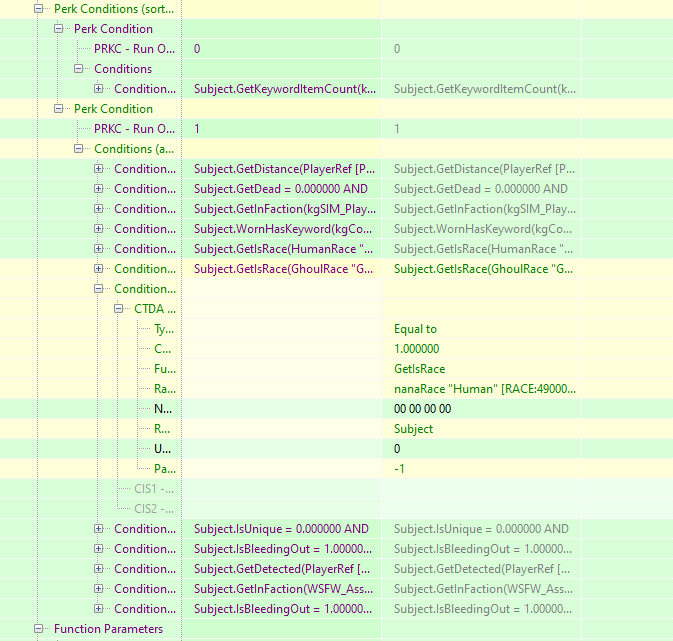 Thank you very much!
Last edited: